SMM Services in Jaipur – Attract Audience by Social Media
SMM Services or Social Networking Services, in today's world, acts as word-of-mouth or rather e-word-of-mouth publicity. Social networking websites allow individuals, businesses and other organizations to interact with one another and build relationships. Companies also get a medium to interact directly to consumers through the Social Media Marketing Channels Social networking websites like Facebook, Twitter, Instagram, LinkedIn, WhatsApp, Google+, YouTube etc. provide ways to create virtual communities that allow consumers to express their needs, wants and values, online. SMM Services then connects these prospective customers and audiences to businesses that share the same needs, wants and values. Social networking sites also include much information about the type of products and services in which the prospective clients may be interested. Our SMM Services in Jaipur can be used to detect buying signals, which in turn, can help the sales team of your company to target relevant prospects and marketers to run micro-targeted campaigns. In 2014, over 80% of business executives identified social media as an integral part of their business. Business retailers have seen 133% increases in their revenues from social media marketing.
Edusoltions – SMM Services Strategy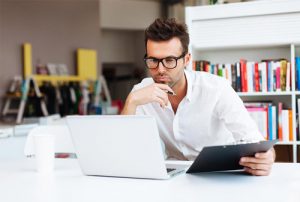 Getting Social is the key to getting more fans, and in turn, having a higher customer base. Social Media is the best way to connect rapidly with prospective customers and building your brand identity. Managing your SMM channels can be a big pain at times. Creating Social Media accounts is one thing and managing them is another. Edusolutions SMM Services in Jaipur can help you manage all your social media channels by deploying its best social media experts to work for the same. This not only includes managing an online business on social media channels but also helps in getting business to your doorstep and keeps your customers satisfied. SMM is not just an art of getting social, rather it is a science that requires strategic planning. An appropriate strategy is based on pre-determined goals. If the goals are not clear, a well-defined path will not be visible. Edusolutions SMM Services in Jaipur team helps you frame an accurate strategy which could do wonders for brand recognition and strengthening your customer base. Activities included are :
ANALYSIS
Social Media has grown leaps and bounds during the last few years. It has the power to make your brand reach out to your target customers in the fastest manner but it also has certain glitches which should be handled carefully. Therefore SMM Services Analysis is necessary to thoroughly know the likes and dislikes of your target audiences. Our social media experts have in-depth know-how about the various social media platforms and their audiences, so as to capture all channels appropriately.
MEDIA MIX
Social Media Channels and Platforms have grown to a great extent. All these platforms may or may not be required for SMM Services for your business. An appropriate mix of these channels and activities needs to be decided to bring the most favourable outcome in terms of a higher conversion rate of customers. Our SMM team matches the dynamics of your industry and business with the various channels and activities to come out with the best SMM Mix.
SMM BRILLIANCE
Social Media apart from being the best direct communication channel may also turn out to be the riskiest medium for your business if not tackled properly. Making unrelated trends work best for your business, working out a creative content plan, finding opportunities in threats, being prepared for any probable risks in near future, all depends on how socially intelligent you are. This is known as SMM Brilliance, which is carried out by our experienced SMM team members.
SMM CONTENT
In today's digital world, there are a huge number of social media platforms, each catering to a different type of audience. Every business needs to keep a track of the changing mindset and opinions of its target audience. You need to give your prospective customers the content they are looking forward to. The SMM Content should be such that matches with the profile of audiences of the social platform on which the content is shared. So different content may be required for different social media platforms. Also, SMM Content will only get noticed if it's unique and value-laden.
AD CAMPAIGNS
SMM Services Campaigns include engagement of target audience through Contests, Apps, Social Groups, Infographics, Audio-Videos etc. to create a strong customer base for your brand. We will do everything starting from conceptualization of an idea, designing the campaign customized for different platforms like Facebook, Twitter, YouTube, LinkedIn etc., to get the best results. Our tools will help you dive deeper to identify the most engaging content which is most popular among the audience so that they could be provided with the type of content they would love to see.
ANALYTICS
It is often said, "if you cannot measure it, it is not worth it." Numbers don't mean anything in isolation but are definitely relative to the activities undertaken for SMM. Analytics reveal what's working for your business on the different social media platforms and what requires to be changed. SMM Analysis is based on factual data depicting what your target audience is reacting to which in turn shows the actual picture.